The high-spirited, frequently unpredictable (and drunken) event, in which film and television creatives gather to be honoured by 87 members of the Hollywood Foreign Press Association, will be live and mainly virtual in the continuing pandemic, as is virtually everything else these days.
In the ballroom of The Beverly Hilton Hotel in Beverly Hills, California, there will be no red carpet or audience of nominees seated at tables. Tina Fey and Amy Poehler, who are co-hosting the show for the fourth time, will be separated yet together on opposite coasts.
On Sunday, however, we'll have Fey and Poehler to provide some comic relief. If we're lucky, they'll keep us laughing all night, reminding us that there are still nice things to grin about in the world.
For complete coverage, stay tuned to CNN all night. The Golden Globes air on NBC at 8 p.m. ET.
For your (Golden Globes) weekend
Three things to keep an eye on:
The Golden Globe nominees for best drama, musical, or comedy motion picture
This week's Pop Life special edition will get you ready for the Golden Globes. The good news is that you can see practically all of them right now from your own home. Some of these films may even be nominated for Oscars, so get a head start.
Best Motion Picture — Musical or Comedy
"Borat Subsequent Moviefilm" — Streaming on Amazon Prime
"Hamilton" — Streaming on Disney+
"Music" — Available for a fee on YouTube, Apple TV+ and Amazon
"Palm Springs" — Streaming on Hulu
"The Prom" — Streaming on Netflix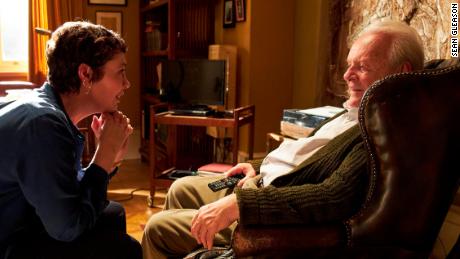 Best Motion Picture — Drama
"The Father" — premieres in a limited release Friday
"Mank" — streaming on Netflix
"Nomadland" — streaming on Hulu
"Promising Young Woman" — available for a fee on YouTube, Apple TV+ and Amazon
"The Trial of the Chicago 7" — streaming on Netflix
The Golden Globe best original song and score nominees
Two things to listen to:
Don't be surprised if some of this music gets stuck in your mind. (On my morning jog, I may or may not have listened to the "Tenet" soundtrack.)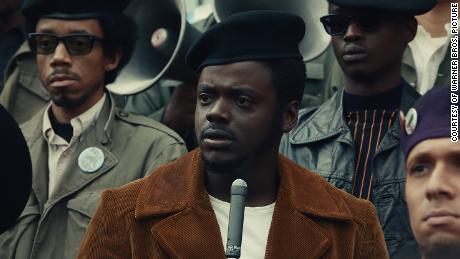 Best Original Song — Motion Picture
"Fight for You" from "Judas and the Black Messiah"
"Hear My Voice" from "The Trial of the Chicago 7"
"Io Sì (Seen)" from "The Life Ahead"
"Speak Now" from "One Night in Miami"
"Tigress & Tweed" from "The United States vs. Billie Holiday"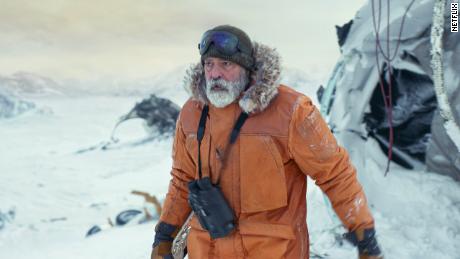 Best Original Score — Motion Picture
Alexandre Desplat for "The Midnight Sky"
Ludwig Göransson for "Tenet"
James Newton Howard for "News of the World"
Atticus Ross and Trent Reznor for "Mank"
Jon Batiste, Atticus Ross and Trent Reznor for "Soul"
One thing to talk about: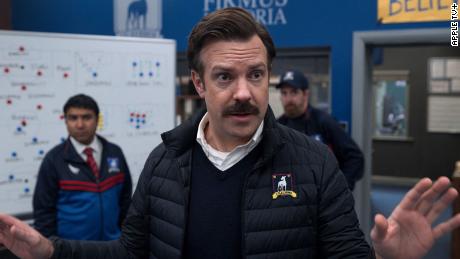 Events like the Globes, according to CNN's Brian Lowry, provide fodder for that friend who has been bugging you to see "Ted Lasso" or "The Flight Attendant," even if it requires paying for a subscription.
The nominations emphasise that, whatever the new normal for the entertainment business after the pandemic looks like, "normal" will not be a term that pertains to this year's awards season.
Something to sip on (during the Globes)
We asked some of our CNN pals about their go-to snack, drink, and outfit for watching the Golden Globes at home. May this serve as motivation for your own Sunday night activities.
Poppy Harlow, CNN Newsroom anchor
Snack: Anything not exactly healthy!
Drink: Anything around 40-proof 🙂 **I mean … milk!
Attire: My favorite Metallica T-shirt Miguel Marquez, CNN national correspondent
Snack: Bittersweet chocolate mousse pie from a local bakery
Drink: Champagne
Attire: Bathrobe Erin Burnett, Erin Burnett OutFront anchor
Snack: Popcorn
Drink: Red wine
Attire: Supersoft pants Laura Jarrett, Early Start anchor
Snack: Potato chips
Drink: Sauvignon blanc
Attire: What I have affectionately labeled my "soft" pants, aka pants with a wide elastic waistband
Pop back here next Thursday for all the latest entertainment happenings that matter.